Post your idea for a project

or improvement
Pin and id number will
appear within 24hrs
D3 Map
The Fundraising Site For The Charles Cecil McAlister Memorial Bridge, 

Statue and Information Plaque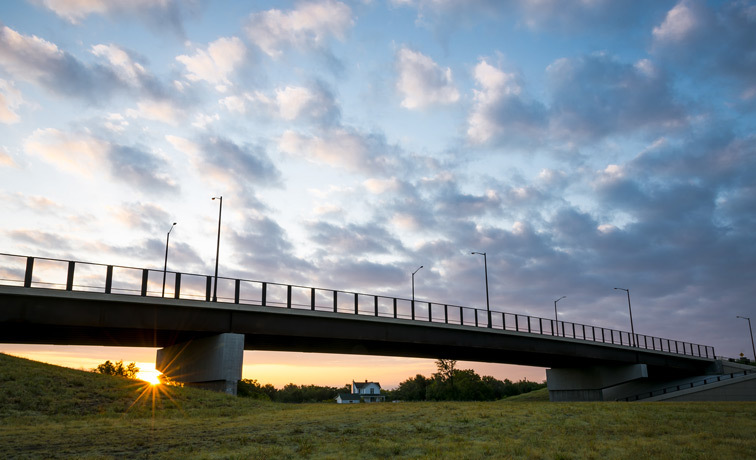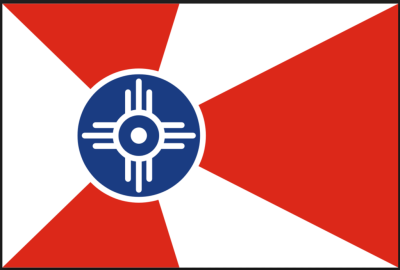 C. C. McAlister Farm & Studio Once Sat Below The South Ramp Of South Broadway Bridge Until The New Bridge Was Constructed At 3558
South Broadway In 2013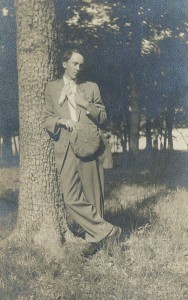 Wichita flag designer, artist Cecil McAlister was born in Wichita in 1890. Following the footsteps of his father, a sign painter and decorator, Cecil found employment as a young man at the Western Sign Works Company. In 1918, McAlister left Wichita briefly to study at the Modern Art Studios of Chicago. By 1920 McAlister was back in Wichita and opened the Modern Studio. After ten years of operation the Great Depression forced the closure of the studio and McAlister moved the studio to his farm on South Broadway. McAlister continued his fine art work, but he was forced to return to sign painting and commercial art to support his family.
His award-winning Wichita flag design brought him national recognition. Sponsored in 1937 by the American Legion and the Rotary Club, McAlister won $40 for his entry featuring a white sun circle, a blue sun, and red and white stripes, symbolizing the Indian word "Wichita," which means "scattered lodges." In a statement to the Wichita Eagle on June 15, 1937, McAlister said, "These stripes running in and out of red and white are symbols of rays of light or ways to come and go, open and free to all." McAlister's later work was greatly influenced by his background in large scale graphics, and he became well-known for his interior murals adorning the walls of Wichita homes. He died in Wichita on January 6, 1969.
​
History Behind This Initiative From
Michael O'Donnell And William A. Sofer
Coming Soon!
At this time we are hoping City Arts will be the ones to except the donations.
The community is welcome to submit drawings for the statue design plus the base. We want an information plaque to be placed on the cement base. Here is a close up of C. C. McAlister for the likeness. The next image is for base design concept ideas. The statue will be six feet tall and the base should be a minimum of four by four feet square.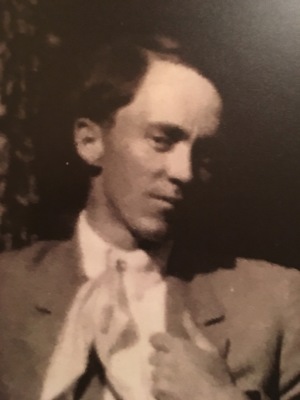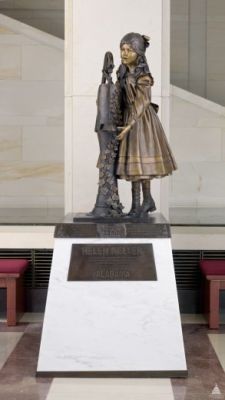 Two ways to submit your drawings. #1. Drop off your drawings with contact information at the Community Confluence Center at 520 S. Commerce street.
#2. Send images and contact information to d3voice.org directly.
Join the Confluence on facebook for events and hours of operation
The winning submission will win a $1,000 cash prize!