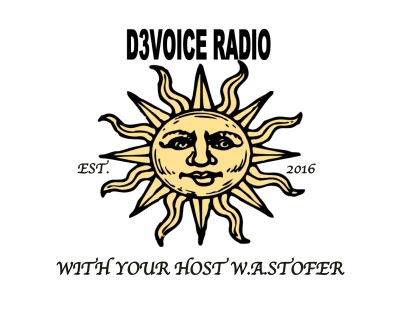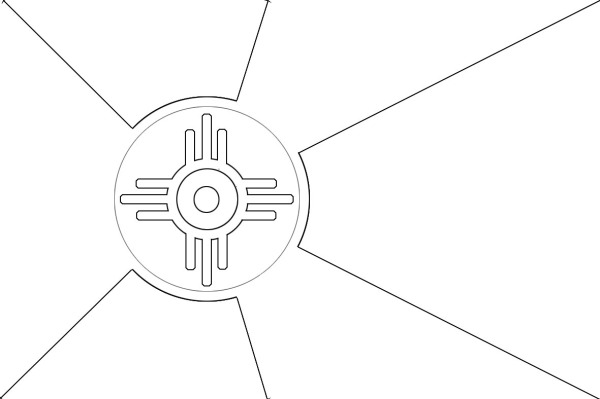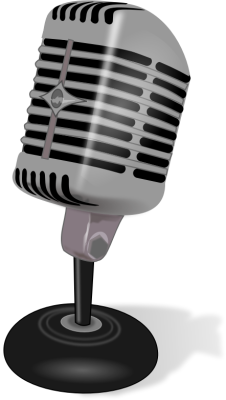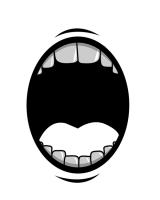 TO IMPROVE THE DISTRICT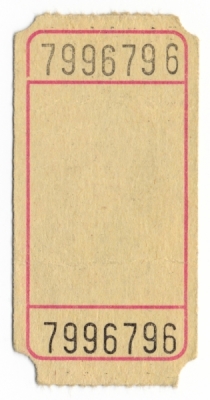 ​The District 3 Radio Show 

​ NEXT

SHOW TIME

 April 2017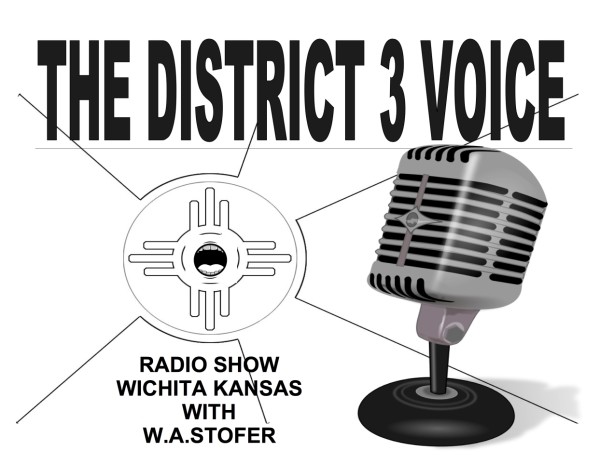 Want to chime in?

If you have a topic or something for the

upcoming broadcast, then email us and we will cover your questions, comments, or concerns.
The podcast will not be live at this time,
but if you want to be a guest on the show use this form as well.
We will record the shows on Saturday
preceeding the shows scheduled time
and on Thursdays following the District
meeting at the Water Center
We encourage everyone to take an active roll in making this program a success and look forward to your imput. If you like what we are doing please donate to the show to keep this site going and growing!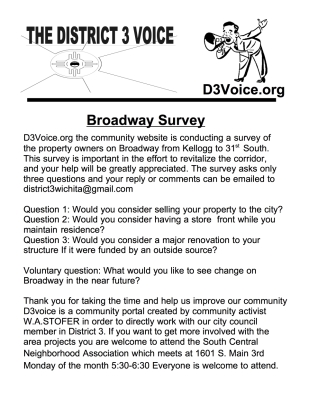 The Next Topic And Special Guest

 To Be Announced

DISCLAIMER
Guests on this show may not always agree with me or may have a differance of opinion on what the city or any individual may do or say. This is why we discuss the various topics related to building a better community. I may disagree with my guests, but this is why we need open discussions on the issues we face in the District.
Special Guest Rebroadcast
As you know D3Voice is dedicated to improving our slice of Wichita, but when we

come across another podcast that shares our commitment to the creative community at large, we feel  we must promote their efforts. We are strong proponents of creating an artistic community right along with our outdoor entertainment initiative, and so we must reach out to fellow creativist that have established a presense in other districts of the city. Our goal is to blend seamlessly with the old-town district as an extenion of the shopping and entertainment venues, and this is why the Broadway corridor improvement project is so important.
We Are Wichita Episode #5

Urban Pop-Up Park

Even though this is about the old-town business
district, good ideas remain a constant. Our hopes
are to inspire others to help us create similar projects
in District 3
The Creative Collective For Charity Project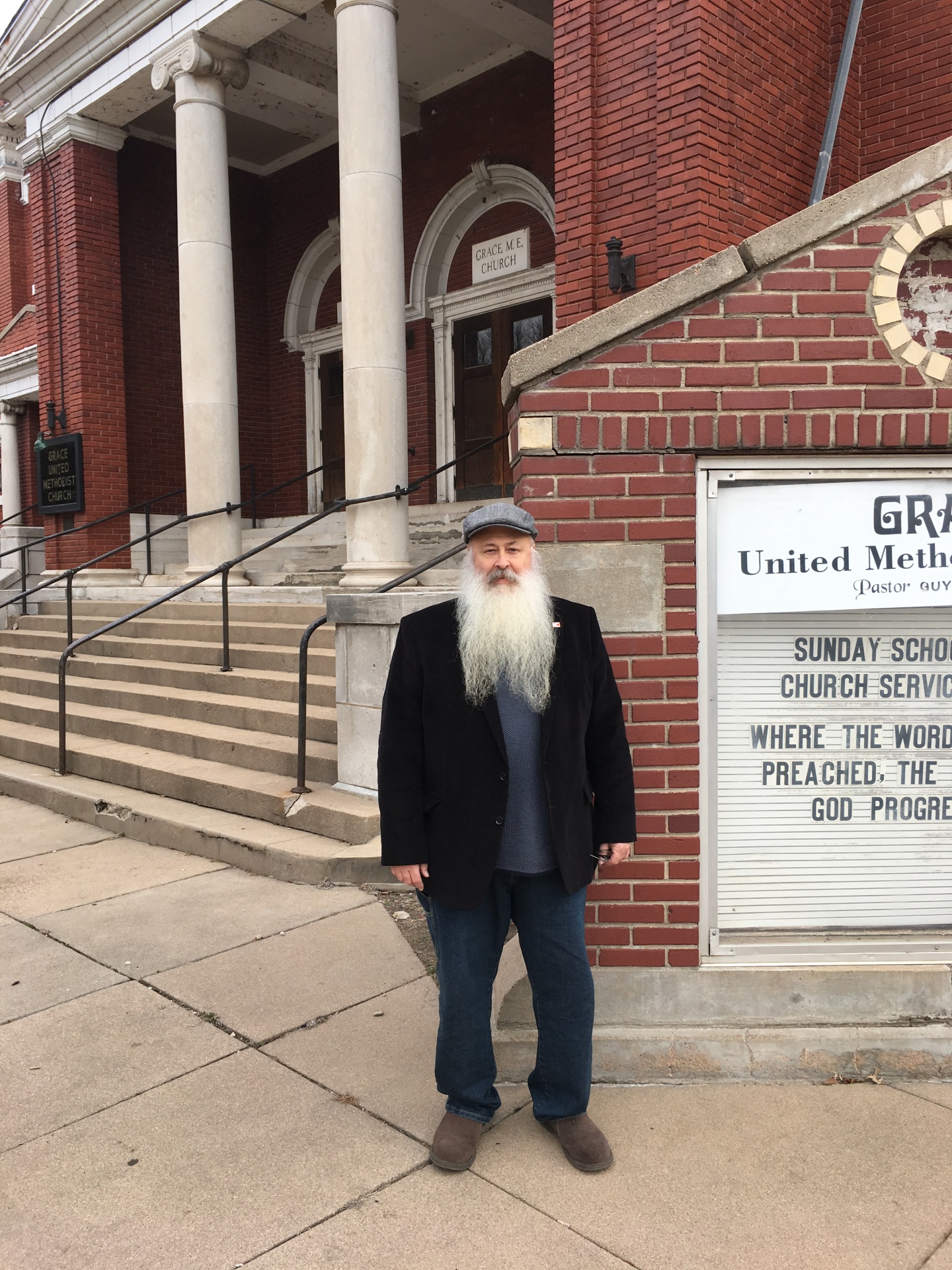 Next week on the Voice i will dedicate two shows

back to back on the Creative Collective For Charity Project. I'm currently scouting ideal historical locations to create a space for all artists of all disciplines to have a permanent location to create art and raise money for various children's charities, and extend the creative area of old-town to our district.

Scouting A Location

944 S. Topeka

As you may have heard, one of the main ideas of improving traffic to our area is the creation of the outdoor entertainment center of the city. Local music in the parks plays a big part in creating this theme, and we want to feature local artist on the show. Please contact us if you or your music should be on our show.