​Organize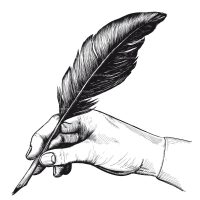 Current Neighborhood Associations

South Central Neighborhood Association 1601 S. Main 3rd Monday Of The Month 5:30-6:30 
Teir Wair Community Services represenetive-------------------------------------------------------------------------------316-303-8030
Mt. Vernon Neighborhood Assoc.  Richard Jones President--------------------------------------------------------------316-683-2767
Fabrique Neighborhood Assoc.       David robbins  President------------------------------------------------------------- 316-519-8260
Grandview Heights Neighborhood Assoc.  George Theoharis Acting President--------------------------------------316-681-0184
Hilltop Assoc. for neighborhood development  Gerald Henery President----------------------------------------------316-239-5730
K-15 Assoc.  Terri Howard President------------------------------------------------------------------------------------------316-681-2645

Longview Neighborhood Assoc.  Meets 2nd Tuesday of odd months at Longview Park, Bluff/Longview, 7:00 p.m. during warm weather
Colvin resource Center................................. 2820 S. Roosevelt, in the Plainview neighborhood........................................316-303-8029
From the Community Organizer

Welcome to the community organization section of the digital news. I want to thank all the volunteers in district three for their hard work in the community. Starting in January of 2017 the d3voice will be rewarding a trophy to the volunteer or organizer of the year. If you know of someone who tirelessly works in the district volunteering their time and resources to aid our slice of the city, we want you to nominate them today. Use any of the submission forms on this site to send in your nomination, and if you can, please donate to this site.
​Outdoor

​Entertainment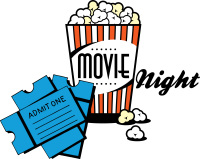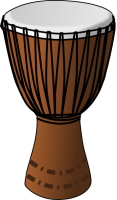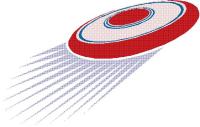 Air Capital Disc Golf schedule at Herman Hill~ Febuary not posted yet

Wichita Drum Circle~
Monster Disc Days at Watson Park~
Starlight Drive-in Swap Meet~  Weekends 6am-3pm
Water Treatment Center at Herman Hill~Fish Tales second Tuesday of every month 10am- Free
(Don't forget the outdoor Aquarium. questions? Call 316 350-3386 1:00pm-4:30pm Monday-Wednesday-Friday) 
​Perks

If you are a business located in District 3 and are offering special deals, we will gladly post any and all specials in this section. Use any of the submission forms on this site. This includes employment opportunities too.

MOB ARTISTS

MURALS ON & OFF BROADWAY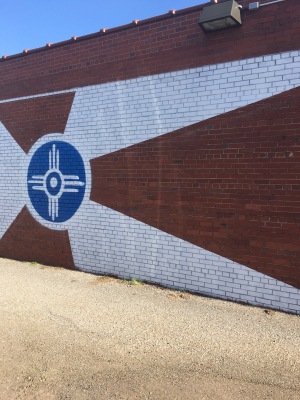 Starting in August, Mural artists will be creating murals on and off Broadway as a way to kickoff the Broadway Design District. Eric Kranmer will be starting the iniative with a mural south of Harry street.  I will post the project as it develops August 6th. More of Eric's work can be viewed at Mt. Vernon and Washington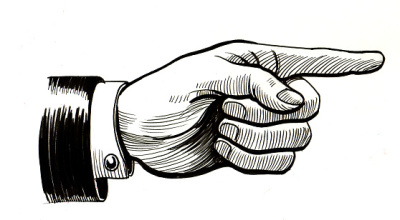 Applications for the 2017 Neighborhood Clean-ups

Yes, it is that time of year again. Applications for the 2017 annual neighborhood clean-ups are available. Applications are processed on a first come first serve bases. We request that you please have your applications filled out and submitted by January 31s t if at all possible. This year we will not be revealing the dates of your cleanup until the end of February or 1st of March, so please be patient.  We will be notifying you by email with your assigned date. 
 If you want an early clean-up date get your application completed and returned as soon as possible.  Link:


CRIME NEWS
CITY STREET MAINTENANCE MAP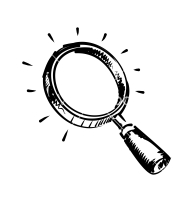 Street Map
NEW!
Small Business Black Hole In District 3
While the south end of the city may not have all the amenities that the other districts offer, we do have quite a bit. The promotional powers that be continously over look our community, and this is why we will feature small businesses in our area. The city has always viewed us as a pariah, and this is due to inaction from our past and present leadership. While it may be true we do need a facelift, you have to start somewhere, and i feel as an organizer that special features and promotions are the way to give the area a boost.

Starting this month we will create a section highlighting things to do and see in the district, and an ongoing feature story on local small business owners and their operations. It's time to step up to  the challenge, and end this black hole image of an area that has nothing to offer residence and visitors. 
​Business Of The Month

THE GRINDER MAN

     510 E. PAWNEE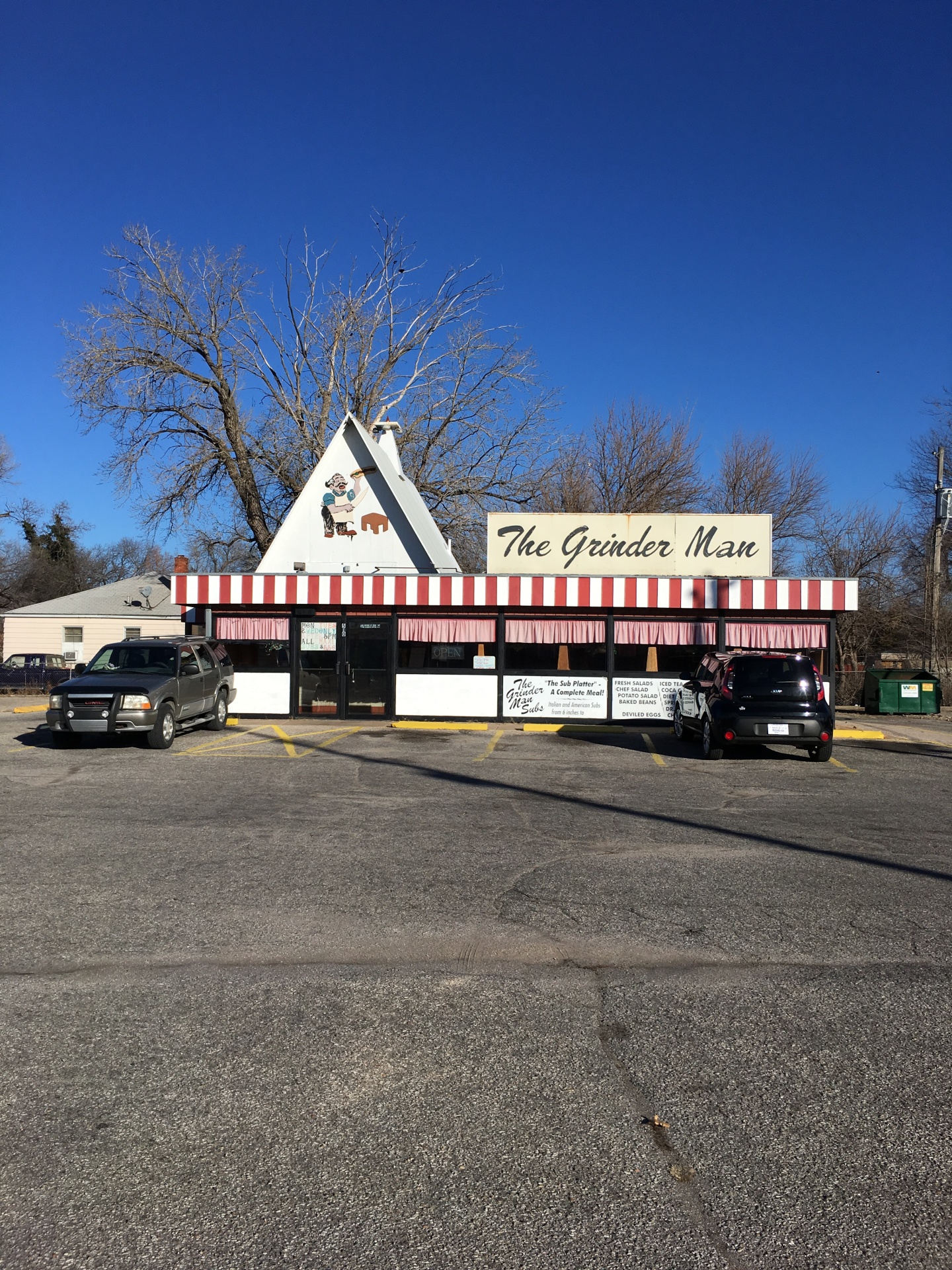 The Grinder Man sandwich shop located at
501 E. Pawnee is an iconic fixture in the district
and holds a special meaning for me personally.
When I bought my home on south Topeka in the
early eighties, we had to do a lot of renovation,
and that meant a lot of eating out. At that time
there was no Spangles or Braums, but only the
small unique Valentine diner style building
located down the street and around the corner.
Paul Doyon opened the shop in 1970, and before
he moved in he told me it had been a Griffs and a film
processing business.
The Grinder Man is more than an icon in the neighborhood, they have some of the best sandwiches around bar none.
If you are looking for that New York style deli sandwich
drop by the Grinder Man and tell them thanks for staying in the community.
Hours-10:30-8:30 M-Fri
Sat-open at 8:00 and closed Sunday
Cash Only!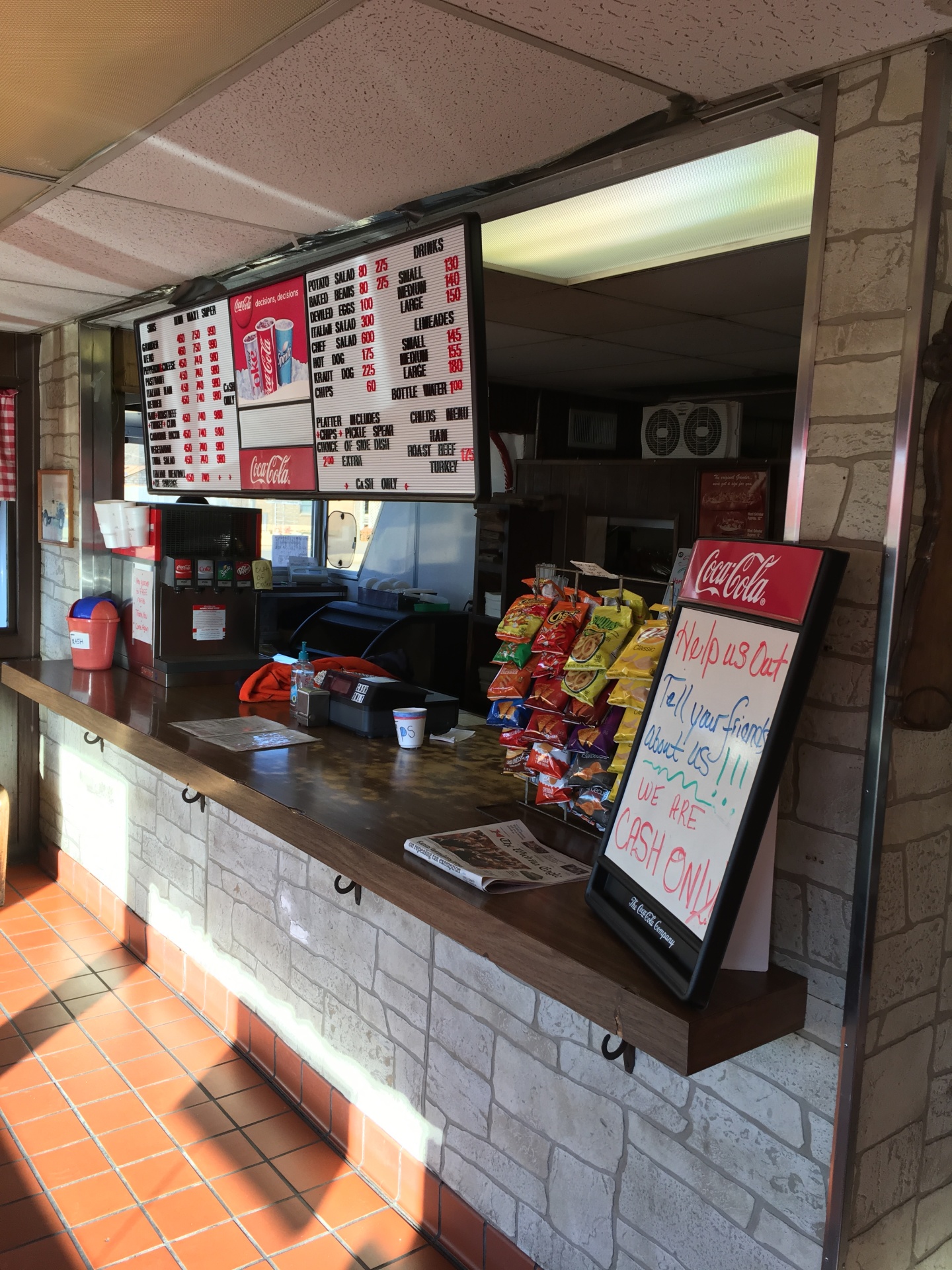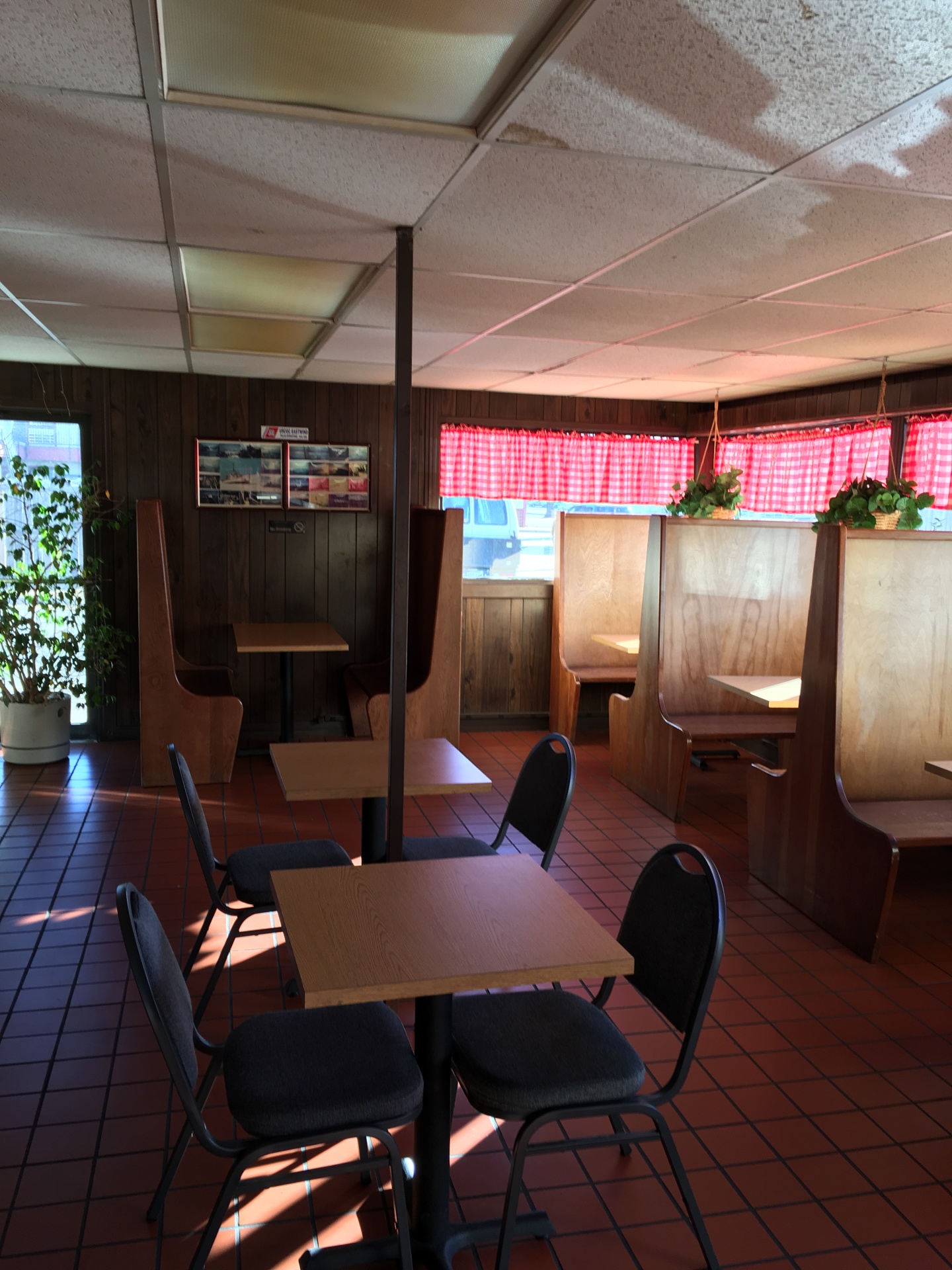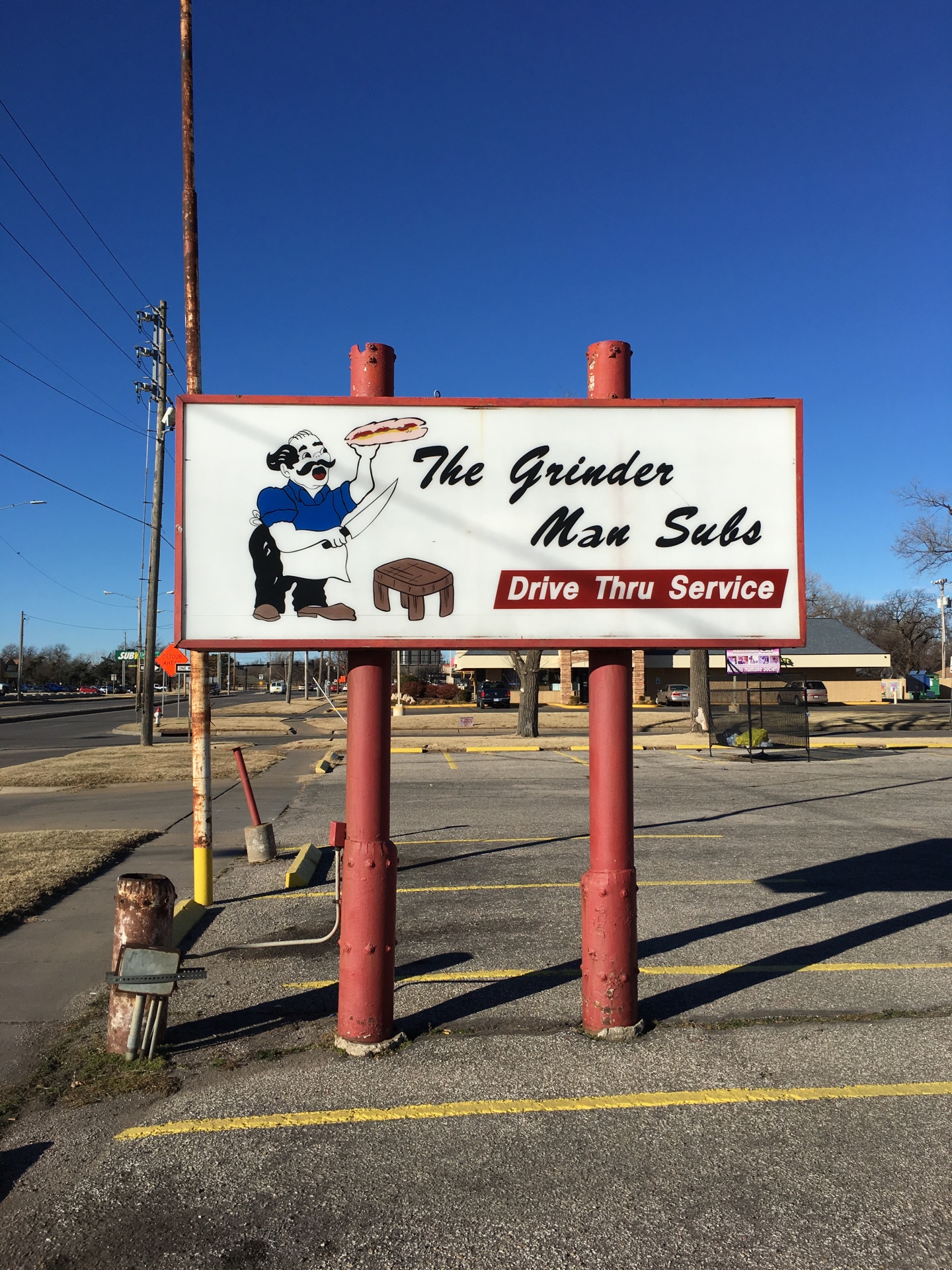 Coming Next Month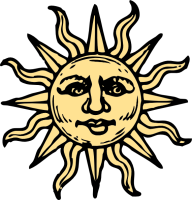 Sharp's Piano Repair, and what
Ray and his wife have planned for
the community. Don't miss this!
​ D3VOICE GOLD SUN RATED BUSINESS
District 3 People-Places-Things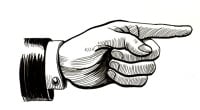 People First Neighborhood Pilot Project

There is a link on the city of Wichita site for your ideas, but please send a copy of your proposal
to us at the Voice, we would like to post it here for more exposure to our neighbors.
Walt from New Testament Christian Church
delivers a hot meal to those in need on Broadway Thursday April 20th. We want to thank the Church and Walt for their efforts in helping those less fortunate in the district.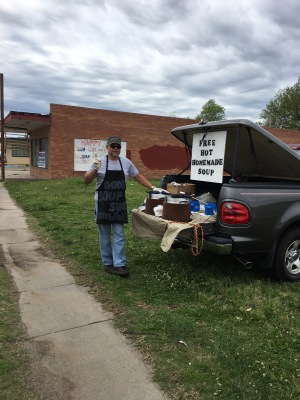 Expanding The Art District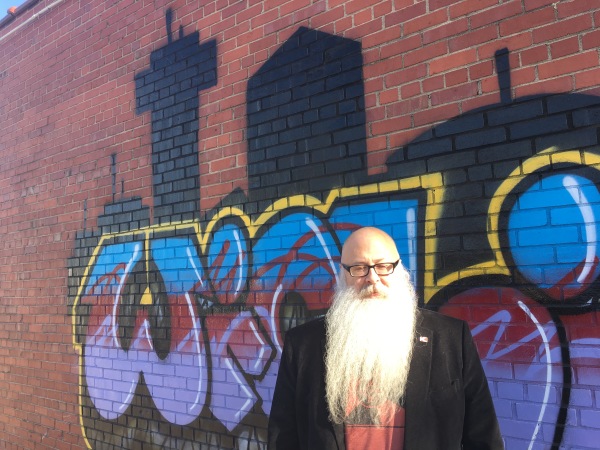 ​​​




The Murals On Broadway initiative was launched earlier this year by William Stofer and a few local artists in Wichita. Some of the artists have worked on the Douglas Design District murals. While still in the planning stage, Stofer has been attending local gatherings of artists and potential sponsors sharing his message: "We are trying to uplift the community by extending the art district to the south of Old Town. We want the community to be involved with this project, and Broadway is a great place to start." D3Voice wants your positive input as to which buildings, designs, and how many murals should be created on Broadway from Kellogg to Pawnee.

  
    ​​​​​
Through The Portal And Beyond
An Ongoing Strategy For Growing A District
   Growing a district is the same as growing an economy, you have to create a reason to expand and improve. The usual driving force is you have something somebody else wants, and in the case of a revitalized district that thing is usually commerce. Of course commerce takes many forms, it could be financial, retail, entertainment, service, and so-forth. Areas of a town that specialize in all the above prosper quickly, and those that house one or two of these areas, see little or slow growth. A commerce area that specializes in unique or speciality products and services has an up and down growth rate, and is more likely to be effected by the National economy. Some areas of a city may be built completely around manufacturing, offering goods and services to the labor force. In the modern layout of a medium sized metropolitan city, many prefer to keep residential secluded from the high traffic areas of a bustling commerce area. The older city layouts kept everything integrated, because more residence walked to do their business or took public transportation.
  In older cities we find many shop keepers living onsite, above or near their place of business. This business model is making a comeback do to developers listening to entrepreneurs, and their desire to downsize their lives and protect and monitor their investments around the clock, not to mention the fact that they can keep longer hours of business due to the lack of travel time. With limited structures and with little room for expansion, this hinders many areas in any revitalization effort. Existing structures are often unsuited for the modern trends in retail and office space. Many existing buildings  often command high rents with few amenities like large parking lots or near a bus routes.
  Older mixed (a combination of business and housing) areas of a city have a difficult time improving, especially if the area is dilapidated due to absent owners and out of date homes with no one wanting to buy in a depressed area of the city. When such areas are sidestepped by the city leaders, crime and further degradation sets in, and potential investment in the area is stymied. Each district presents it's own unique challenges for growing an economy, and this small unequally divvied up district is no exception. Everyone has heard the saying location, location, location, and those three nouns can be defined as potential for growth, traffic, pleasant natural setting with assets and resources.
  The local economy is tied to the nations overall health, and in most sectors, if the country is prospering the local economy benefits too. So with this basic understanding of economics, we need a vision, a plan if you will, and have instruments of revitalization in place to go to work when the financial markets say it's a go. For arguments sake let's assume all development tools are at the ready and we have a go on an improvement district, now what? Remember our location rule? We can now apply this to our strategy. Let's start with an asset, and we have the best one in town, the river. In district three we have, in my opinion, one of the best parts of the river in the city. a nice smooth curve, a curve that bends to the south east then straight, and more switchbacks. This is a draw, a feature that if properly developed and promoted, gives you a marketing tool if properly developed. The problem with cities like our own, is we have grown accustomed to this big feature and we simply yawn. For now we will just put the river on hold in our folder labeled, Natural Feature. To be cont.....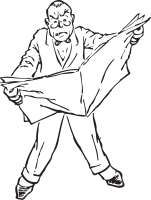 ​

   The D3Voice is launching a multi faceted program to help the less fortunate in the South Central area of District 3. This multi faceted program (C.D.A . Community Driven Action ) is not a mega outreach event, but a small grassroots effort to help folks in the area. Those of you that know me, know that I have been a big proponent of the Free Little Library program and the Little Pantry Project. So I got the idea to launch the small program to help combat illiteracy and encourage reading by creating a free book exchange in front of my home at 2234 South Topeka, and a free pantry somewhere on or near Pawnee and Broadway. Along with these two small projects, I will be offering art supplies for children (and adults) at these sites. (Chalk, Coloring Books, Crayons, Coloring Pens) My idea was along the lines of books feed the mind, food feeds the body, and art feeds the soul, and while this may seem trivial, I believe it encourages and uplifts people who other wise face a life of despair and ongoing poverty. We will post videos of neighbors helping in the creation of these small food, book and art boxes, and I hope you will help out too.


  Special thanks to the Wichita Eagle for their support.  Question? Could or Should community gardens assist with these blessing boxes and little pantries? Email us at:

[email protected]




Next weeks feature: The Spare Change part of this launch from d3voice.org and how it reduced the begging at Walmart( Pawnee and Broadway)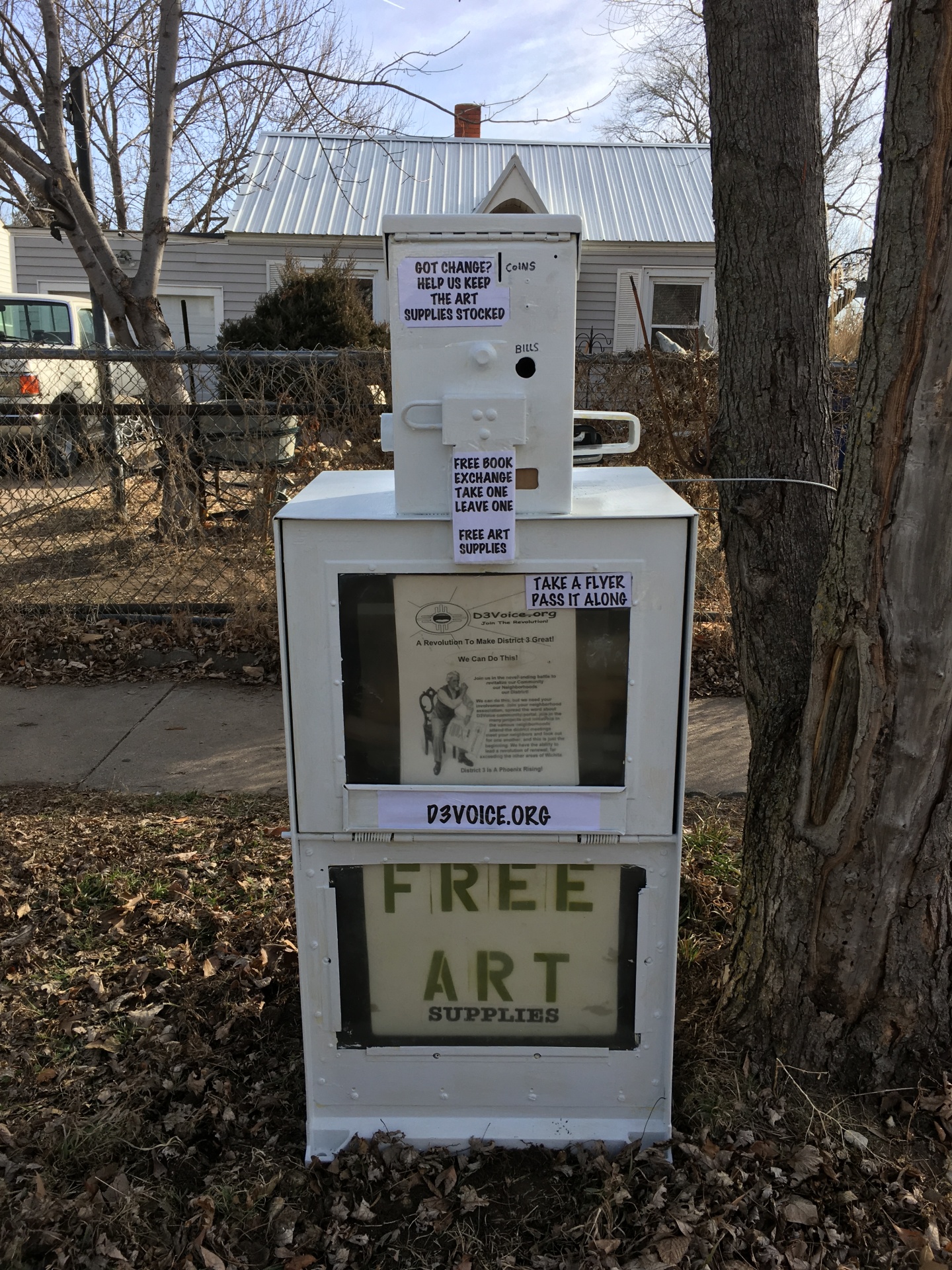 PAGE 2