​VOLUNTEERS AND SPONSORS NEEDED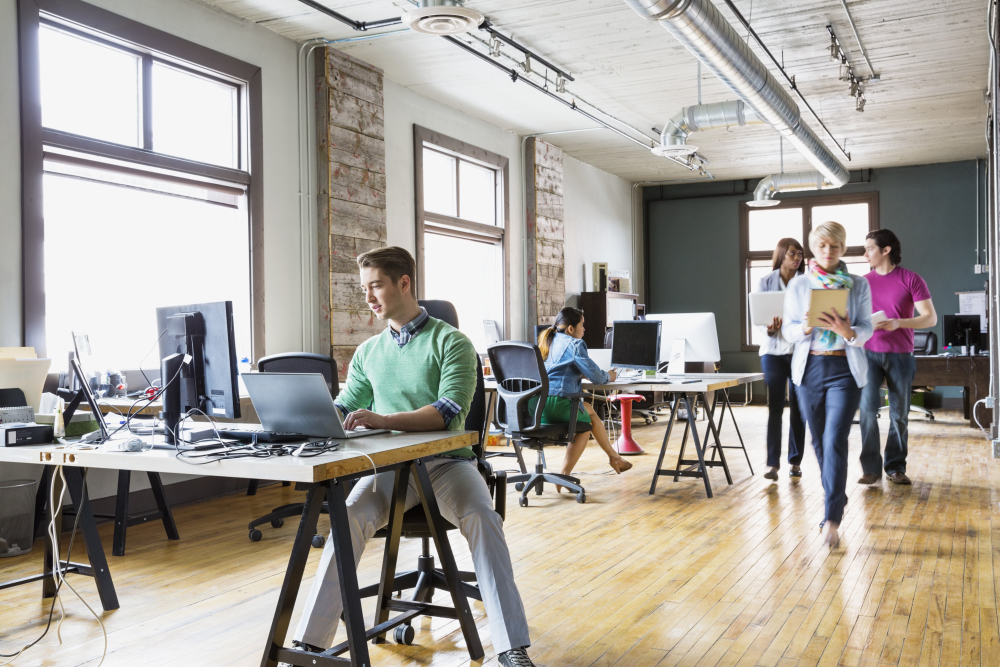 VOLUNTEER  OPPORTUNITIES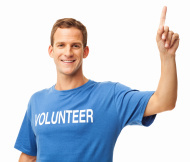 VOLUNTEERS NEEDED FOR VARIOUS PROJECTS
At this time d3voice is seeking help with flyer distribution in the area.
contact us at 316-992-7765 or email us at:  district3wichita @ gmail.com
While it may not really be a volunteer gig, we are creating the district 3 outdoor
entertainment center of the city. The first project that we are trying to get organized is outdoor music. We have chosen three locations in the district to hold our ongoing music events, this includes drum circles, folk music, rock and much more. we need bands and improv groups to contact us about playing at the various gatherings. some events will just be who ever shows up and wants to jam! We feel this will bring the community closer together and provide no cost
entertainment and socializing.
If you would like to help us promote an event please let us know, we could use any help offered.
We Need Inspectors
A component of the Metropolitan Area Business and Construction Department's (MABCD) revised mission is providing services that ensure public safety and health in regard to residential and commercial buildings – both new and existing structures. One of the ways MABCD accomplishes this mission is through code enforcement. The sheer volume of code violations, however, necessitates that the Department's dedicated staff prioritize those violations that most directly threaten public health and safety. [Measuring grass height. Trash in alley and parkway]

The natural consequence of this prioritization is that the more common nuisance cases, such as those involving weeds and tall grass, are not processed with the same urgency that staff and citizens desire.

In an effort to reduce the backlog of cases, make the current process more efficient, and better partner with the community, MABCD has established the Volunteer Nuisance Reporter Program.

We are forming a program that best suits the needs of District 3, as the details get finalized, we will post them here. We need your help in the most blighted area of the district. Will you join us? If you are intrested please contact us using any of the email forms on this site.  At this time we are tallying supporters, if you change your mind later that is fine, but for now we need to get a rough idea how many would be willing to assist.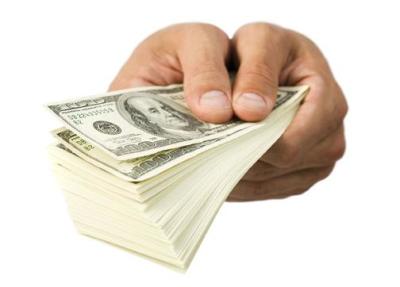 YOUR FINANCIAL HELP IS NEEDED

FOR THESE EVENTS OR PROJECTS
​SPONSORS NEEDED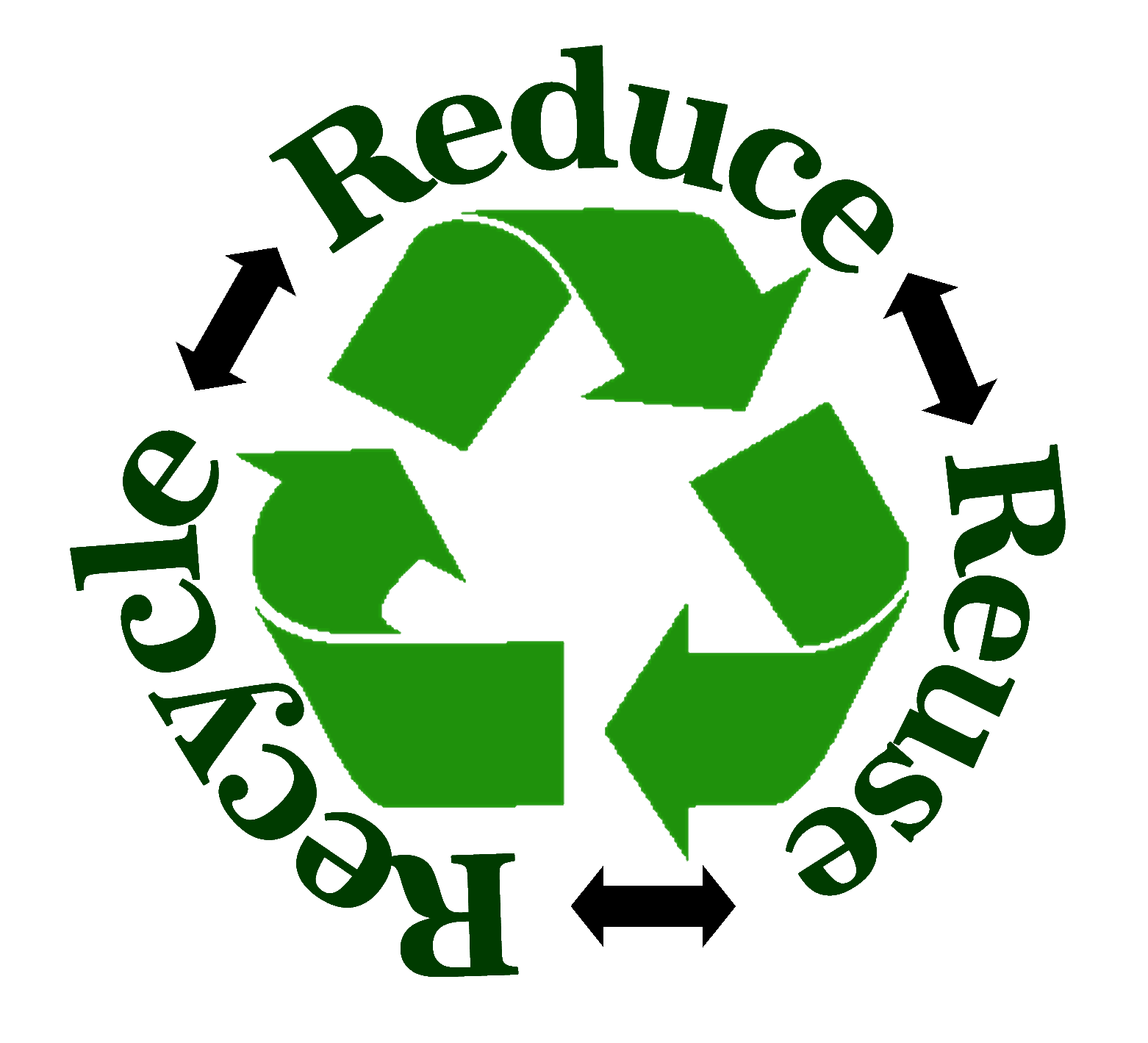 PRo KANSAS Miller Recycling

As a community that pulls together to help our neighbors, we have many opportunities

to help one another through various projects and events. One example would be a 
neighborhood clean up project or helping a resident with yard maintenance, or maybe a charity food drive.

Whatever the cause may be, we will list them here as a community involvement page, so check back often to see where you can donate time or funds. If you have an event please contact our office to list it here.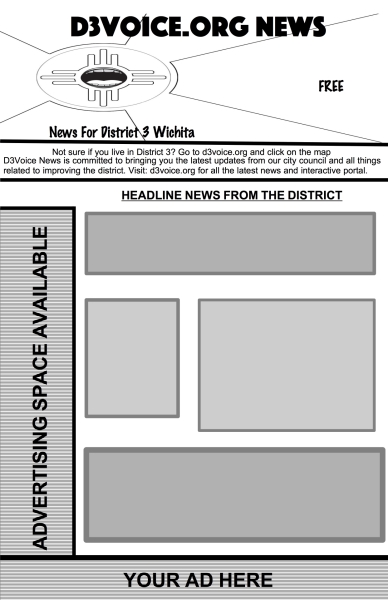 Coming Soon To Your Neighborhood

D3Voice Newspaper

With The Help Of Organizations
Like Knight We Are Extending The
Art District Into D3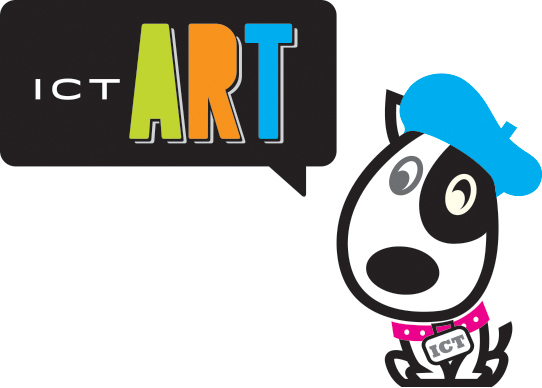 Please Donate To ICT ART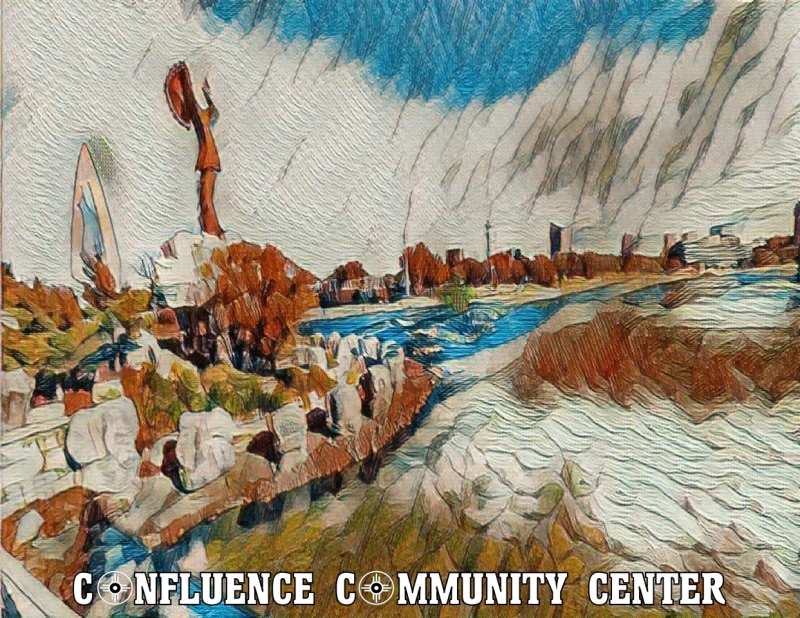 ​Visit The Artist Collective And Help Out
520 S. Commerce Street